Credit Control Management
Credit Control & Sales Ledger Management
Having an effective and efficient sales ledger and credit control process is critical to the success of any business. It requires stringent processes and procedures to be in place. These processes can be time consuming with most businesses struggling to keep on top of their sales ledger, resulting in a delay in payments.
Outsourcing these functions to Darcey Quigley allows you to take back control. Darcey Quigley will provide a personalised business to business credit control programme for you including: customer invoicing, telephone, email and post reminders, scheduling statements and chasing all outstanding payments and invoices.
We provide a bespoke, professional and dedicated credit control and debt recovery service. We are an extension of your credit control processes and help manage debts of all sizes and volumes. We are there from the initial call to confirm receipt of invoices through to the payment being received.
Benefits of Outsourcing Your Credit Control to Darcey Quigley
Dispelling The Myths – Your Questions Answered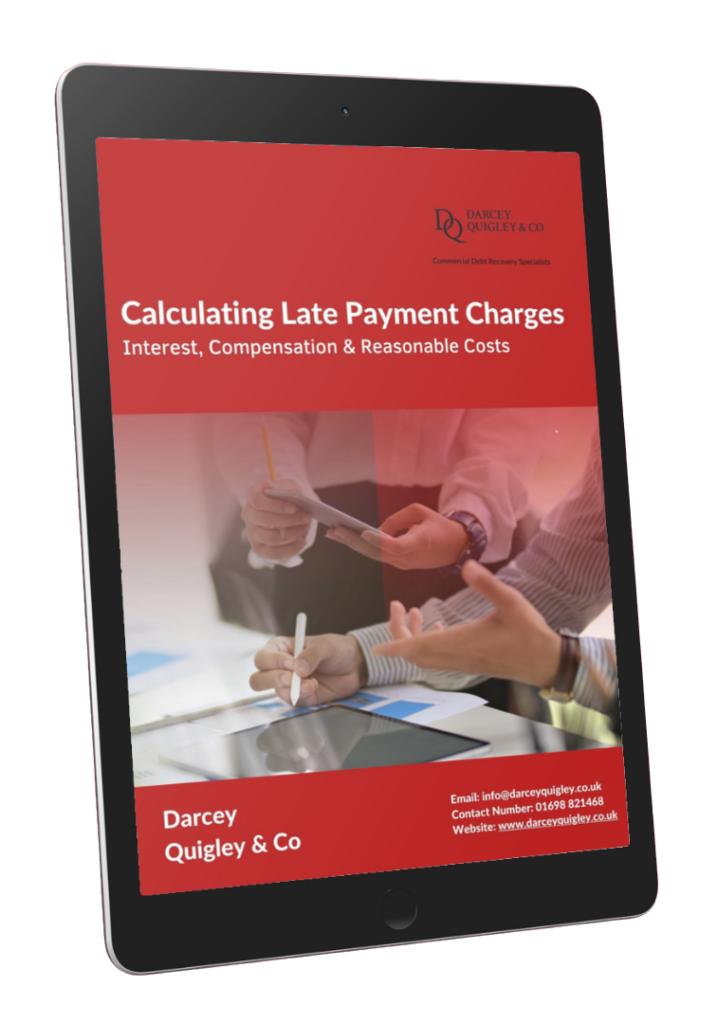 Find out how late payment interest can compliment your business.
Our free guide will explain how to calculate interest and compensation for each of your overdue invoices.