Darcey Quigley & Co was founded on the firm belief that Commercial Debt Recovery could be delivered differently and be a viable, stress free addition to any businesses credit control process. We have built our reputation on providing a professional and efficient service, consistently delivering excellent results for our clients whilst protecting their brand.
We believe communication is the key to successful debt recovery and our process is based on a consistent telephone recovery strategy, contacting the debtor regularly and working with both parties to recover the funds owed and arrange settlement on the case.
You remain in control. We understand the commercial investment you have made with your customer and the importance of protecting that relationship. Prior to instruction, we will work with you to make an assessment on the case to determine the most effective action required and to agree your preferred approach.
All our cases are actioned with 1 hour of instruction and communication with your debtor begins within that hour. Unlike lengthy Court Proceedings which can go on for months, we will provide a progress report within 48 hours and keep you updated throughout the case.
We work in conjunction with your current Credit Insurance Policy, providing a risk free debt recovery option prior to having to make your claim. Our clients currently use us around 30 days before their reporting deadline to allow us to recover the outstanding debts and prevent them from making a claim which would see them lose a percentage of their principal sum and face excess charges as well as increase their premium at renewal.
Dedicated Credit Management Consultants looking after your case, who not only have extensive experience in credit management and debt resolution but are commercially aware and fully understand the effects that late payers can have on a business. They will be there to support and advise you every step of the way.
All costs are agreed upfront and are only payable on successful recovery of the overdue funds.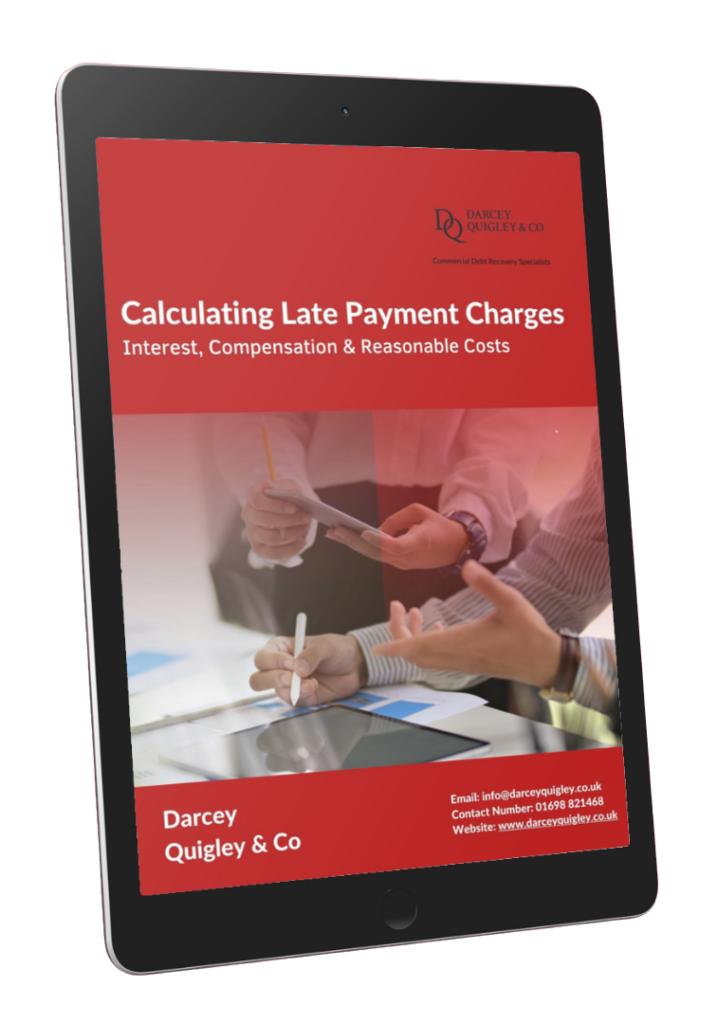 Find out how late payment interest can compliment your business.
Our free guide will explain how to calculate interest and compensation for each of your overdue invoices.