A Digital Approach to Credit Management
Commercial Credit Insurers & Brokers
Easily integrate your sales ledger from leading accountancy packages including Xero, Sage, QuickBooks and FreeAgent for seamless credit control.
Real-time Credit Intelligence
Real-time up to date credit and company information from reputable sources such as Graydon, Companies House, The Gazette and Unsecured Creditor Claims.
Make more informed credit decisions with better credit intelligence.
Instant Notifications To Changes In Your Customer's Payment Behaviour
Stay up to date with alerts to changes to your customer's credit file and events such as liquidations, administrations company losses to unsecured creditors.
Our Partnership With Know-it

Credit check, monitor, chase and collect all in one place
Know-it is a revolutionary platform that enables you to effectively manage all your credit processes, mitigate risk and better understand your customers.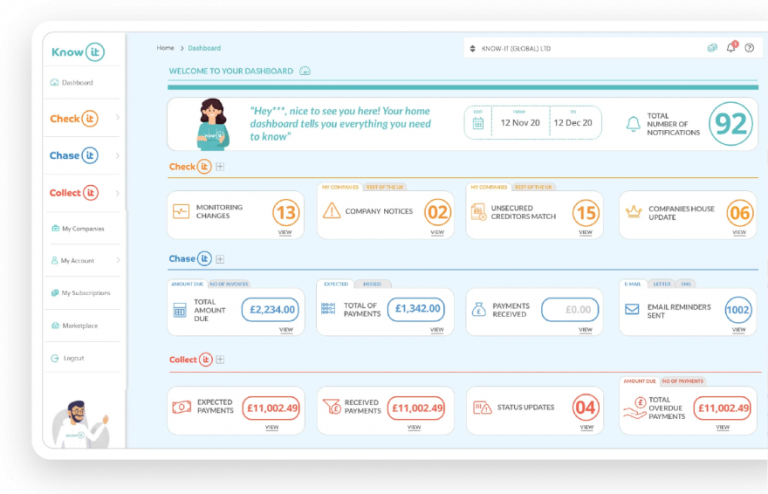 Instant quotes to collect your overdue invoices
Darcey Quigley & Co are the official debt recovery partner of Know-it.

Check-it, Chase-it, Collect-it with Know-it!