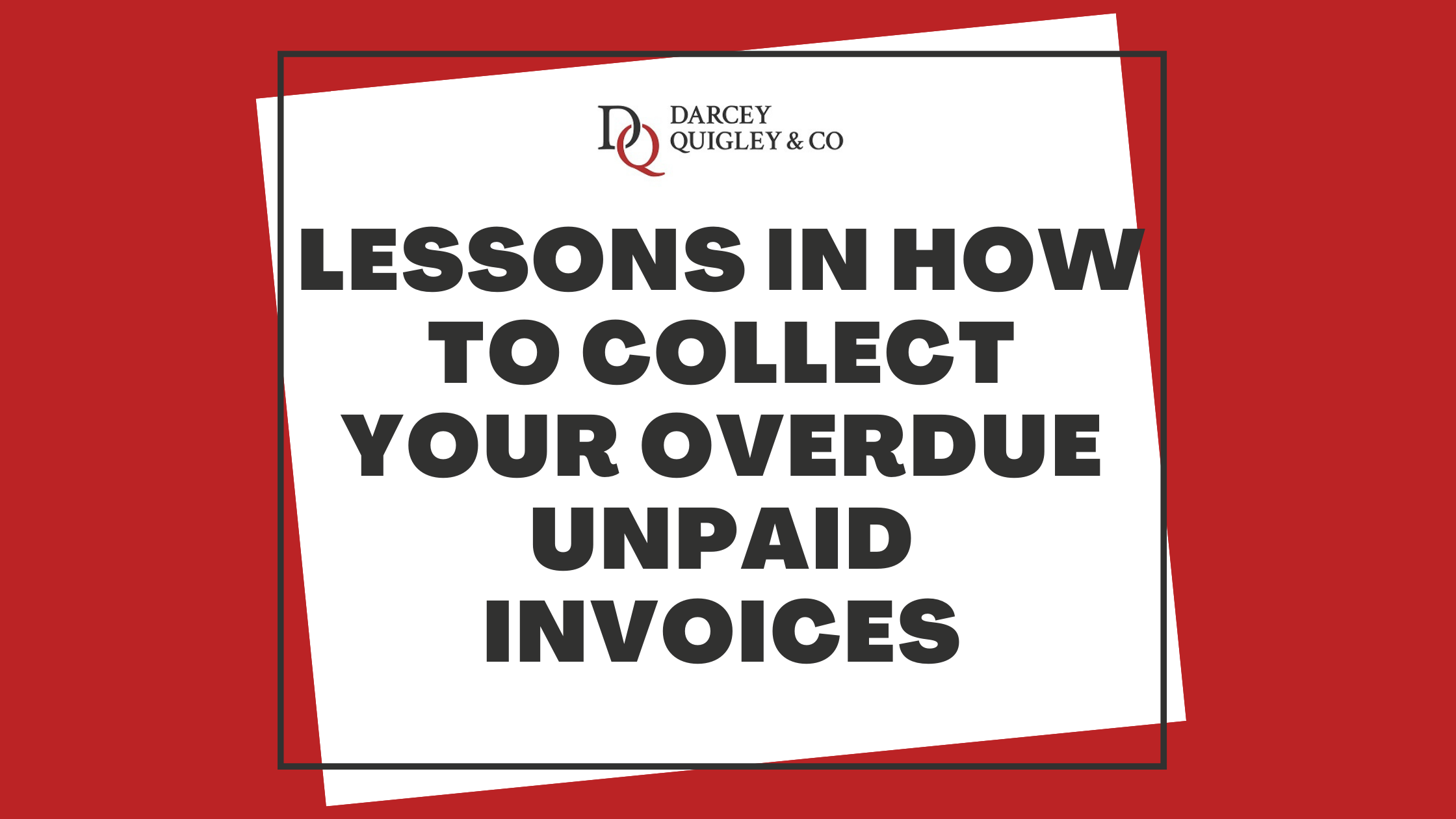 Lessons in how to collect your overdue unpaid invoices
Debt collection is a subject no business likes to talk about, but it's important to know how to handle customers who are withholding payment from you. Here we share lessons from the very best in the commercial invoice recovery business. Our founder and CEO of Darcey Quigley Lynne shares 5 lessons she has learnt from her 25 years' experience of recovering overdue unpaid invoices.
Don't be afraid to approach your customers
No one likes to ask for money, it can feel extremely uncomfortable. However, when you have provided goods or services to your customers it is always with the agreement that you will be paid. Otherwise, your business will soon run into some severe cash flow problems!
First and foremost you need to approach your customers about their accounts payable. It might even be the case that your customer hasn't even realised that they have outstanding invoices with you. Don't go on the offensive when approaching customers about payment, be empathetic as there could be a number of reasons why they haven't got round to paying you such as financial difficulties.
Stay on top of your invoicing
If you have a strong and consistent invoicing process late payments and payment evasion will be less likely to occur. It can be easy to get muddled up with invoice paperwork and lose track of who has paid you and who hasn't. Staying on top of your invoicing is key to managing your payments and your cash flow. If you have many customers, this may seem like a hopeless endeavor where you're always playing catchup. However, there are many automated systems in place that can give you a helping hand with invoice generation and distribution. A few of the leading invoice providers for small businesses include Sage, Xero, FreeAgent, and QuickBooks.
Get help from the experts when you need it
It might feel intimidating or uncomfortable to approach a third-party debt collection agency. However, if you are unable to recover your overdue invoices from late payers getting a helping hand from the experts can go a long way towards getting the job done.
Here at Darcey Quigley our team are experts in pre-litigation debt collection. We specialise in telephone commercial debt recovery and have over 25 years' of expertise in the area. With a proven track record and professional approach Darcey Quigley are the UK's most trusted debt collection agency. Get in touch with our team today to find out how we can help you recover your commercial debts.